This is Her Royal Highness's first official visit to Mayhew in her new role as Patron of the charity.
The Duchess of Sussex arrived at an animal rescue charity, Mayhew, earlier today.
"I'll take it", Meghan, the Duchess of Sussex, said Wednesday with a laugh after a woman, pointing to Meghan's bump, called her a "fat lady".
The duchess toured the charity's north-west London headquarters in Kensal Green to mark last week's announcement that she has become the organisation's patron. She bonded with one dog in particular - Minnie, a Jack Russell terrier.
She said: "He was petrified to come in the front door, he didn't know how to go up and down stairs - all the things you're patient with and then you end up with the best dog in the world". The Duke and Duchess of Sussex traveled to Birkenhead, a town near Liverpool in England.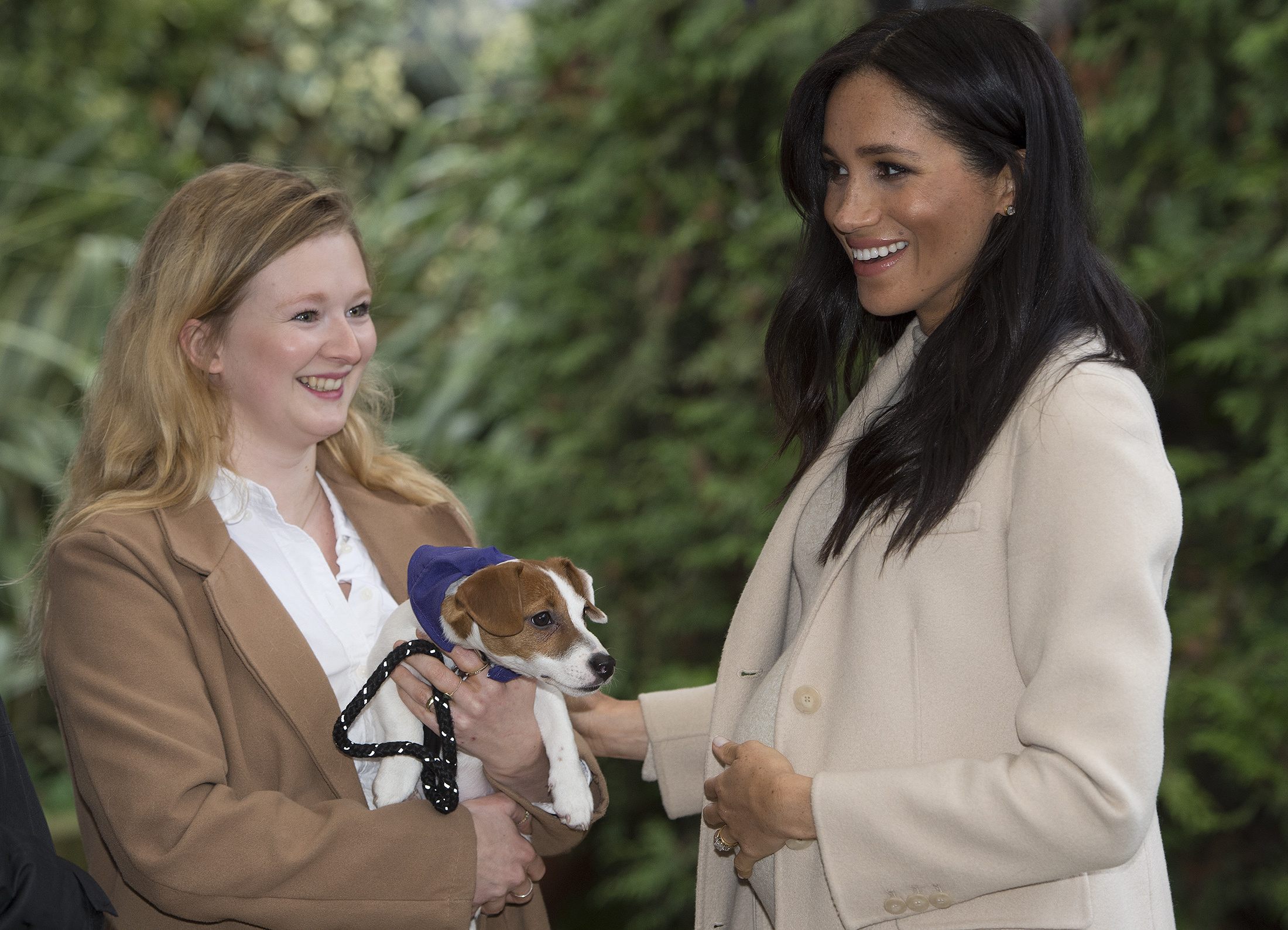 The Duchess of Sussex meets another Jack Russell Maggi (Eddie Mulholland Daily Telegraph PA
To finish the high fashion ensemble, the 37-year-old wore $940 Rupert Sanderson block heels with winter-ready tights and a $890 Aspinal of London bag.
The duchess is a dog lover who supported various animal rescue centres in her home city of Los Angeles.
She now owns two rescue dogs - a beagle named Guy and a Labrador-Shepherd mix named Bogart, who remains in Toronto, Canada with her friends.
In September past year, Meghan and Prince Harry adopted a black labrador rescue dog named Oz, to join them in their Nottingham Cottage at Kensington Palace.
One picture showed the Duchess snuggling up next to her two dogs, Guy and Bogart, who appeared to be sleeping cosily next to Meghan. Meghan has taken up the post of Patron to support the education and animal welfare work of Mayhew.